Our Staff
Directory
Executive Office
Staff is available for consultation and speaking engagements on a select basis.
Laura Lott
President and CEO
A results-oriented, entrepreneurial, strategic leader with a track record of leading transformative change in nonprofit organizations, Laura served as the Alliance's chief operating officer for five years before becoming the chief executive officer in 2015. Laura led the 2012 re-launch of the Alliance, including rebranding the organization and redesigning its membership and excellence programs – leading to a 70% growth in membership and the organization's first five profitable years in a decade. More recently, Laura led the development of the Alliance's current strategic plan which emphasizes topics that Alliance members strongly believe are vital to the future viability, relevance and sustainability of museums: diversity, equity, accessibility and inclusion in all aspects of museums' programs and structure; changing business models for financial sustainability; and museums' growing role in the P-12 education ecosystem. Laura is also a passionate advocate for strong and engaged boards, speaking to numerous museum boards each year.
Prior to joining AAM, Laura served as chief financial officer and chief operating officer of The JASON Project, an international nonprofit education program at the National Geographic Society with a mission to inspire and motivate students to learn science through great explorers. In the late 90s, Laura helped launch the MarcoPolo: Internet Content for the Classroom program at the former MCI Foundation and managed its partnerships with 50 state departments of education, as well as MCI's community relations programs.
After studying in Tokyo, Japan during high school and graduating from American University in Washington, D.C., Laura gained public accounting experience at PricewaterhouseCoopers, with a focus on nonprofit clients. Laura is a Virginia-licensed CPA and a private pilot. She resides in Northern Virginia with her husband and daughter.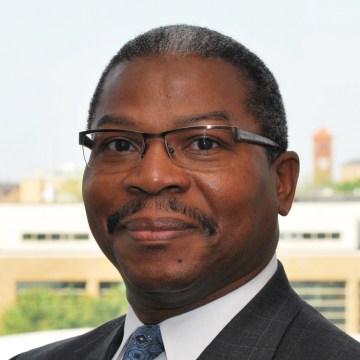 Arthur G. Affleck
Executive Vice President
With training in Law and Higher Education, over the years, Arthur has built a record of achievement in education administration, institutional advancement and nonprofit governance. Since coming to the American Alliance of Museums in 2017, he has helped to establish a "Culture of Philanthropy" at AAM. Notable achievements include securing seven-figure foundation grants to support the Alliance's ground-breaking "Facing Change—Diversity, Equity, Accessibility and Inclusion initiative," and 100% Board giving, during his tenure.
As Executive Vice President, Arthur reports to the President & CEO and is responsible for leading and managing a comprehensive array of Alliance programs and services, through which the organization champions museums and nurtures excellence in partnership with members and allies. His key areas of focus include: Membership, Development, IT and Meetings and Events. In addition to working to advance DEAI and financial sustainability at AAM and in the museum field, Arthur is engaged with efforts to expand museums' growing role in the P-12 education ecosystem. He is also an author and serves on several nonprofit boards.
Prior to coming to AAM, Arthur spent many years working for higher education institutions and at other nonprofit organizations like the College Board and the State System of Higher Education in Pennsylvania. In the higher education space, Arthur served as vice president for student development and vice chancellor of institutional advancement at private and public and colleges & universities. He won several awards for excellence in fundraising from the Council for the Advancement and Support of Education (CASE). He earned a B.S. degree in biology from Tuskegee University, a Master's degree in administration & supervision of higher education from Auburn University, a Juris Doctor degree from the American University-Washington College of Law, and a certificate from the Institute for Educational Management at the Harvard University Graduate School of Education.
As chief of staff, Brooke facilitates the execution of the American Alliance of Museums' strategic priorities, ensures organizational alignment around the strategic plan, and oversees board relations and key partnerships. She joined AAM in 2010 to manage a U.S. Department of State cultural exchange program before serving as director of foundation and corporate relations, where she executed AAM's fundraising strategy and funder relations. Previously, Brooke worked in Washington, DC, and Moscow, Russia, for an international education nonprofit and later as the assistant director of a DC-based foreign policy institute. Brooke is a graduate of Bryn Mawr College and holds a Master's Degree from Georgetown University's Walsh School of Foreign Service.
Kaitlyn Murphy
Executive Assistant


Center for the Future of Museums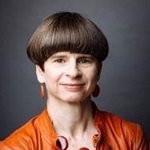 Elizabeth Merritt
Vice President, Strategic Foresight & Founding Director, Center for the Future of Museums
Elizabeth is AAM's vice president for strategic foresight, and founding director of the Center for the Future of Museums—a think-tank and research & development lab for the museum field. She is the author of the Alliance's annual TrendsWatch report, and writes and speaks prolifically on the trends shaping the future of nonprofit organizations. (M.A. Duke University, B.S. Yale University, Museum Management Institute).
Content
Contact the Content Team at content [at] aam-us.org
Megan Lantz
Director of Content and Community Engagement
Megan is responsible for content and community engagement at the Alliance, including oversight of AAM's strategy for digital and print publishing and digital media. Since joining the Alliance in 2015, she also has directed key global and education-related initiatives. Her professional experience has spanned the federal government and non-profit sectors and has included (and at times blended) projects related to international development, public diplomacy, arts education, youth leadership, and story-telling through public radio. She is an avid traveler and enjoys playing in a quartet in her spare time. Megan holds a master's degree in education from Harvard University and a B.A. in international relations from the University of Virginia.
Dean Phelus
Senior Director, Leadership Programs & Special Events
Dean has oversight for editorial content for Museum magazine, book publishing, leadership programs and the Conference of the Americas. He has been at the Alliance for over two decades where he previously provided supervision for the meetings and professional development department and international programs. He enjoys travel, documentary films, and great stories.
Cecelia Walls
Content & Editorial Strategist
Cecelia oversees digital content on the Alliance blogs and website. She started her career as a registrar in museums and came to the Alliance as an accreditation coordinator in 2008. Cecelia holds an M.A. in museum studies from the University of Leicester and a B.A. in historic preservation from Mary Washington University. Her favorite animal is a Giant Panda and she enjoys a good ghost story.
Joseph O'Neill
Content Manager and Editor
Joseph is responsible for editing and publishing online content, and supporting the department's administrative needs. He has a professional background in communications and digital publishing, both in and out of the museum field, and an academic background in art history and communication studies.
Development
Contact the Development Team at development [at] aam-us.org
Jennifer Calvert Hall
Senior Director of Development
Jennifer leads the development team to realize strategic initiatives for AAM and foster a culture of philanthropy among all stakeholders. Previously, she served as executive director for the Fund for Education Abroad, major gifts officer for the Smithsonian American Art Museum, and associate director of individual giving for Ford's Theatre. Jennifer holds a BA from F.I.T., SUNY and MA in curatorial studies from the New School, Parsons School of Design. A certified fundraising professional (CFRE), Jennifer serves on the board of the Center for Craft in Asheville, NC.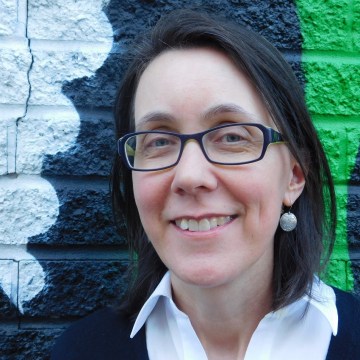 Eileen Goldspiel
Director, Advancement
Eileen cultivates and stewards individual donors and foundations and develops strategic corporate sponsorships that support activities and strategic initiatives that benefit the museum field. Eileen started her career on Capitol Hill, worked at the Kennedy Center and came to the Alliance in 2001. Her favorite activity outside of work is reading books.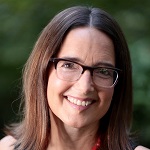 Shelagh Grimshaw, CFRE
Development Director
Shelagh advances the Alliance's fundraising and donor relations and oversees Annual Meeting sponsorships, Annual Fund, and other priority projects. Shelagh came to the Alliance in 2017 from an independent school where she served as director of annual giving, and previously she was a membership marketing and fundraising consultant for museums and cultural institutions for 15 years.
Excellence Programs
To contact the Excellence Team for inquiries regarding:
Accreditation, contact: accreditation [at] aam-us.org
The Museum Assessment Program (MAP), contact: map [at] aam-us.org
Core Documents verification, contact: core [at] aam-us.org
Julie Hart
Senior Director of Standards & Excellence
Julie provides leadership and oversight of AAM's Continuum of Excellence including the Accreditation and Museum Assessment Programs, and other standards and ethics initiatives of the Alliance. She has been involved with accreditation and efforts to nurture institutional excellence throughout her 20 + year tenure at AAM, providing her with insight into the practices, issues, and challenges faced by museums and non-profits of many types and sizes.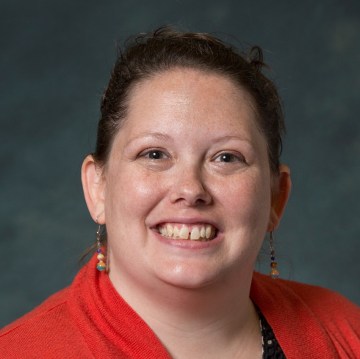 Danyelle Rickard
Accreditation Program Officer
Danyelle joined AAM in 2014, first as a Program Officer for the Museum Assessment Program. She also manages our volunteer team of Peer Reviewers and works with AAM's other Excellence programs. Prior to coming to AAM Danyelle worked at Winterthur Museum, the Delaware Historical Society, the Jewish Museum of Maryland, the Baltimore Museum of Industry and the Susquehanna Museum at the Lock House. She has a B.A. in History from the University of Maryland, Baltimore County, and an M.A. in Museum Studies from Johns Hopkins University. Danyelle is also the Vice-Chair for the Registrar's Committee for MAAM.
Brianne Roth
Museum Assessment Program Officer
Brianne joined AAM in 2018 as Member Services Manager, working directly with AAM's members to ensure seamless customer service. She now works with museums and peer reviewers participating in the Museum Assessment Program (MAP) and with museums participating in the Core Document Verification Program. Prior to joining AAM, Brianne worked in public programming and museum education with the Nantucket Historical Association. She has a B.A. in History from Randolph College and an M.A. in History with a concentration in Public History from American University. She enjoys sharing her passion for museums and spending time outdoors.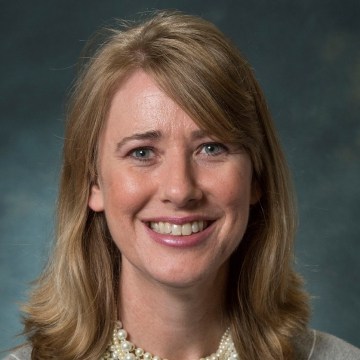 Martha Sharma
Accreditation Program Officer
Ms. Sharma returned to AAM and the Accreditation Program in 2014; she previously served as an Accreditation Program Officer from 2005-2008. Before joining AAM she served as the Exhibitions Registrar at the National Building Museum. Prior to her relocation to Washington, DC, she was Assistant Registrar for Loans and Exhibitions at the Art Institute of Chicago, and Registrar at the David and Alfred Smart Museum at the University of Chicago. Ms. Sharma got her start in the museum field at the Los Angeles County Museum of Art. She has a B.A. in Art History from the University of California, Irvine.
Susan Zwerling
Museum Assessment Program Officer
Susan works with museums and peer reviewers participating in the Museum Assessment Program (MAP) to help strengthen operations, plan for the future and meet professional standards; and with museums participating the Core Document Verification Program. She began her museum career in the Education department of an Art and Science Museum and has a background in healthcare and staff training and development. Susan holds an M.A. in Museum Studies from John Hopkins University. She enjoys traveling, food, fiber arts, and visiting museums everywhere.
Finance and Administration
Contact the Finance and Administration Team at accounting [at] aam-us.org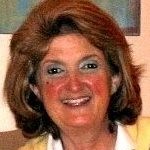 Carol Constantine
Director of Finance & Administration
Carol has been with AAM for over 35 years, starting in administrative support, progressing to office management, and more recently directing Finance and Administration. Carol earned a degree in Studio Art at the University of Maryland and previously worked at the Baltimore Museum of Art as a docent before joining AAM.
Amy Kampf
Senior Accountant
Amy Kampf is Senior Accountant at the American Alliance of Museums and uses her eye for detail and ability to analyze various situations and scenarios to help effectively manage AAM's financials. Prior to joining AAM in 2019, Amy held positions in Development and Accounting at nonprofits such as the Walker Art Center in Minneapolis and the Bay Area Discovery Museum in the San Francisco Bay Area. She has a striking passion for innovative work which addresses today's most pressing needs within a community, a nation and worldwide, and believes an organization's operations, along with their internal and external communication, are key to what keeps society evolving and moving forward. Amy graduated from St. Olaf College in Northfield, MN and is preparing for the CPA exam.
Vanessa Garcilazo
Staff Accountant
Government Relations and Advocacy
Contact the Government Relations and Advocacy Team at governmentrelations [at] aam-us.org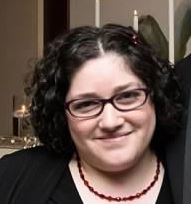 Ember Farber
Director, Advocacy
Ember has been an @AAMer for several years and is perpetually impressed by the work of museums. As Director, Advocacy, she communicates with museum advocates and works closely with AAM partner organizations on field-wide advocacy. Ember is a University of Virginia graduate and holds a Master's in Political Management from the George Washington University. In her free time, you'll find her binge-watching The West Wing or Grey's Anatomy reruns with a good cup of coffee, tea or wine in hand.
Barry Szczesny
Director, Government Relations and Public Policy
Barry Szczesny is director of government relations and public policy where he develops, implements, executes and evaluates the Alliance's current and long-range public policy goals and legislative objectives. Barry has more than 20 years of federal government relations and advocacy experience representing non-profit organizations, including museums, most recently as principal of Potomac Federal Consulting. As an attorney, he served as outside general counsel to The Art Institute of Chicago. Barry is a return AAMer: from 1996 to 2001, he was AAM's government affairs counsel and assistant director of the Government and Public Affairs Department and looks forward to once again helping advance its mission to champion museums. He lives in Alexandria with his wife and four-year-old son.
Human Resources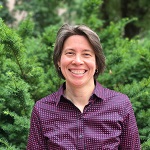 Katherine McNamee
Director, Human Resources
Katherine has enjoyed managing "all things HR" at the Alliance since Halloween of 2005.  Prior to starting her association/museum career, she worked for a credit union in a variety of roles including opening new accounts, approving consumer loans and leading the recruitment process and orientation of new employees.  Outside of the office, you'll likely find her biking along the Mt. Vernon trail.
Diversity, Equity, Accessibility, and Inclusion
Andrew Plumley
Senior Director of Equity and Culture
(202) 218-7675
Andrew Plumley is Senior Director of Equity and Culture at the American Alliance of Museums where heoversees both AAM's internal DEAI (diversity, equity, accessibility, and inclusion) work, as well as the Ford, Walton, and Mellon foundation funded Facing Change Initiative – Advancing Museum Board Diversity and Inclusion. He started his career in education, where he advised higher education institutions on diversity and inclusion strategy, as well as provided access and success programming for Pell eligible students of color. A systems entrepreneur, Andrew focuses on creating lasting systems change for the communities he partners with and supports. He currently serves as a Young Black and Giving Back Institute board chair, Treasurer for the Committee to Elect Jeanne Lewis for DC City Council, an ATMTC diversity, equity, and inclusion task force member, an American Express N-Gen Fellow, as well as served as a city council appointed Police Commissioner in the state of Vermont. Andrew has a BA from Middlebury College, and received an MBA with a focus in social and environmental sustainability from the University of Vermont's Grossman School of Business.
Grace Stewart
Senior Manager, DEAI Programs
Grace Stewart is a Diversity, Equity, Accessibility, and Inclusion Project Manager at AAM. She has experience in museum exhibitions and collections management, as well as arts administration and development. She holds an MA in Arts Management from Carnegie Mellon University and a BFA in Ceramics from Alfred University. When she isn't working on equity in the arts, she enjoys baking fancy cupcakes.
Ibrahim Shafau
Diversity, Equity, Accessibility and Inclusion Project Manager
Ibrahim Shafau is a recent addition to the American Alliance of Museums team. He will be responsible for the development and implementation of project management processes for various components of Facing Change: Advancing Museum Board Diversity & Inclusion, a major national initiative to advance diversity, equity, accessibility, and inclusion among museum leadership. Ibrahim is a United States Air Force Veteran, holds a BA in History from the University of Toledo, an MA in Museum Professions, and a Graduate Certificate of Non-Profit Organization Management from Seton Hall University. A firm believer that museums have the potential to change lives, Ibrahim created a pilot program, Museums 4 Us, to improve academic achievement among marginalized students and expose a severely underrepresented population to career possibilities within the museum profession. Outside of the office, Ibrahim considers himself a master chef, mediocre saxophonist, and a diehard Detroit Pistons fan.
Information Technology and Media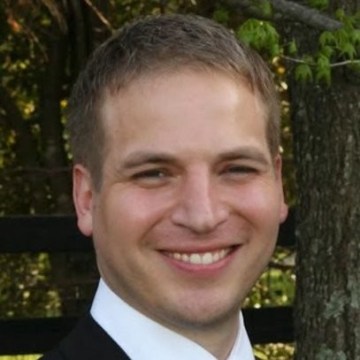 Joshua Morin
Director, IT and Application Services
Josh has over ten years of experience in non-profit IT operations. As the Director of IT and Application Services, he oversees all technology platforms and services. He has a keen interest in analytics and data projects and is an avid Tableau user. Outside of work he enjoying scuba diving and traveling. If you want talk technology or Ctenophora drop him a line!

Anthony Hovington
IT and Digital Media Specialist
Anthony is the IT and Digital Media Specialist at AAM. He has over 25 years of experience as an IT professional. Anthony assists the Director of IT and is responsible for the day to day IT and A/V support at the office. In addition, he is the technical lead for the Content Team and for digital media projects. Anthony is a graduate of Duke University with a B.A. in Afro-American Studies with a Concentration in Computer Science. Originally from Delaware, he is known outside of the office as "The Hip Hop Historian" and you may bump into him at events related to Hip Hop Culture in the DC Area.
Carlos Arroyo
Senior Web Developer
Marketing and Communications
Contact the Marketing and Communications Team at communications [at] aam-us.org
Natanya Khashan
Director of Communications and Marketing
Natanya Khashan is the Director of Marketing & Communications at AAM. In her role, she oversees AAM's marketing and communications strategy and initiatives, and serves as AAM's press contact. She started her museum career as a teen program educator in Boston where her admiration for museums and museum professionals flourished. Before joining AAM in 2019, Natanya led marketing and communications for a global diversity and inclusion consulting firm. Natanya holds a BFA from Massachusetts College of Art and Design and an MA in arts management from American University with a focus on the intersection of technology and the arts and DEAI in the museum field. In her spare time, you'll find her testing out new recipes, playing with her needy dog, or reading.
Rachel Lee
Marketing & Communications Manager
Rachel joined AAM's Marketing & Communications team in 2019, bringing with her a range of experience in publication production, business marketing, project coordination, and work for small museums in the Washington, D.C. area. She maintains a deepening interest in public history and digital humanities. She lives in Alexandria and, outside of work hours, is frequenting local bookstores, libraries, or searching for her next new mini-weekend excursion. She holds a master's degree in Global, International and Comparative History from Georgetown University and a B.A. in History from George Washington University, and has completed training in marketing and digital media.
Vida Mikalcius
Marketing & Communications Coordinator
Vida Mikalcius is the Marketing and Communications Coordinator. With a communications and writing background focused on community engagement and outreach, Vida joins the team to support the Communities for Immunity initiative. Her work with volunteer organizations in Fairfax, as well as Thailand, Ecuador, Nepal, and Costa Rica, focused on creating resilient and empowered communities. She holds an M.A in Creative Writing from Birkbeck, University of London. When Vida is not taking science classes or visiting museums on the weekend, she is outside trying to identify plants and insects or reading on the couch with her oversized mutt.
Membership
Contact the Membership Team at membership [at] aam-us.org or (866) 226-2150
Ryan Bourke
Director, Member Services
Ryan Bourke is Director of Member Services at AAM.  In his role, he provides leadership and support to achieve the Alliance's membership goals, including delivering high-value benefits to AAM's members and ensuring an outstanding member experience.  Prior to joining AAM in 2020, Ryan directed membership growth, benefits communication and experience strategies for AARP, after supporting membership and marketing programs in both the education and golf industries earlier in his career. Ryan earned his MBA from the W.P. Carey School of Business at Arizona State University, and his B.A. in Government from the University of Virginia.  Outside of work, when he isn't attending to his adorable daughters or dogs (2 of each!), you might find him on his road bike or at a local venue enjoying live music.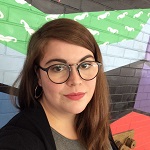 Lauren Griffin
Member Services Manager
Lauren H. Griffin, membership services manager, is responsible for addressing the immediate needs of AAM's members, including joining and renewals. She especially loves to help members access the myriad of resources available. Lauren started her career in membership services after several years working in museums as an educator. In addition to her passion for museum work, Lauren has a BFA in ceramics and is a practicing artist.
Kristin Herlihy
Member Services Manager
Kristin is a Member Services Manager and works to ensure members can access their benefits and decide which membership is right for them. Coming to AAM from the museum field, Kristin loves hearing from members about projects they're working on and connecting them with helpful resources. Prior to joining AAM's staff, Kristin earned her M.A. in Public History and can often be found at local museums talking to friends and family about how much fun history can be. When not out and about, Kristin spends her time reading and learning new skills, right now it's baking and crocheting, but she is always open to suggestions.
Meetings and Events
Contact the Meetings and Events Team at meetings [at] aam-us.org
Shelon Atwater, CEM
Assistant Director, Exhibits & Business Partnerships
Shelon Atwater, assistant director, exhibits & business partnerships is responsible for the planning, management and execution of the exhibit hall at the AAM Annual Meeting and MuseumExpo.  She also assists with the management of non-dues revenue generating operations.  Shelon started off in member services at the Alliance in 1992.
Tiffany Gilbert
Manager, Conference Education
Tiffany Burns, Manager of Conference Education is responsible for managing the session proposal process, the National Program Committee, and training and coaching speakers for the AAM Annual Meeting and MuseumExpo.  Tiffany joined the Alliance in 2018.