For Immediate Release
December 18, 2017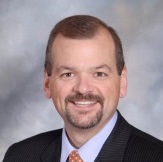 ARLINGTON, VA
 – The Board of Directors of the American Alliance of Museums (AAM), the only organization representing the entire scope of the museum community, has ratified the appointment of C.J. Roberts as a new accreditation commissioner. Roberts is the Frank E. Duckwall President & CEO of the Tampa Bay History Center, a position he's held since 2005.
Roberts begins his five-year term as accreditation commissioner in January 2018.
"History organizations make up a large and dynamic part of the Alliance, including 30 percent of accredited museums," said AAM Board Member and Nominating Committee Chair Kippen de Alba Chu, Executive Director of Iolani Palace in Honolulu. "C.J.'s deep experience as a history museum leader, and his decade of service with our excellence programs, will be valuable assets for the Commission."
The Accreditation Commission is the body responsible for making independent decisions regarding accredited status. It meets three times per year and is made up of museum professionals that collectively bring a wide range of experience and expertise in the museum field. Commissioners serve in a volunteer capacity.
"When we were planning the Tampa Bay History Center, we spent two years meeting in small group settings with people across the community," said Roberts. "It really reinforced the role we play as stewards of our institutions and guardians of our community's stories. And that relates to accreditation, which is truly the museum field's best measure of excellence. Accreditation demonstrates that we're making the most of that stewardship role."
Skip over related stories to continue reading article
"Even after two decades in the industry, I still feel like a student of the profession," Roberts added. "So I look forward to growing my skill sets and learning from the institutions that we're assessing. And I also value that feeling of giving back to a profession that has given me so much."
Prior to assuming his role with the Tampa Bay History Center, Roberts was the President and CEO of the Mighty Eighth Air Force Museum in Savannah, Georgia; led the team that built and opened The National World War II Museum in New Orleans; and served as Director of the George C. Marshall Museum at the Virginia Military Institute. He has actively served as an Accreditation and MAP Peer Review reviewer for more than a decade and a grants reviewer for the Institute of Museum and Library Services (IMLS) and the State of Florida Department of Cultural Affairs.
Learn more about the Accreditation Commissioners. 
About the American Alliance of Museums
The American Alliance of Museums has been bringing museums together since 1906, helping to develop standards and best practices, gathering and sharing knowledge, and providing advocacy on issues of concern to the entire museum community. Representing more than 35,000 individual museum professionals and volunteers, institutions, and corporate partners serving the museum field, the Alliance stands for the broad scope of the museum community. For more information, visit www.aam-us.org.
###
Media Contact:
Joseph Klem
Director, Public Relations
American Alliance of Museums
202-218-7670